Pulitzer Prize book takes place in Brittany
On 20th of April the prestigious Literature Pulitzer Prize was won by the American author, Anthony Doerr. His novel "All the light we cannot see" is about World War II with the main characters Marie-Laure, a blind young French girl, and Werner, a gadget-obsessed German boy.
The story takes place in the walled city of Saint-Malo between August 1939 and August 1944.
Anthony Doerr, the author
Anthony Doerr was born in Cleveland, Ohio northeast United States in 1973. Thanks to his talent he appears in The New York Times Best Seller list in 2015 and should definitely seduce Europe too.
Regarding the author, writing this book has given rise to sweet madness: "half a million copies, 40 translations contracts have been concluded, the 20th Century Fox is going to adapt the novel, this is crazy, no one could have foreseen this thing would happen".
Original tour in Saint-Malo's streets
On this occasion the tourist office of Saint-Malo created an original tour with places related to Marie-Laure's story.
Come and follow the footsteps of the novel's heroine!
Enjoy a different way to make the most of the corsair town…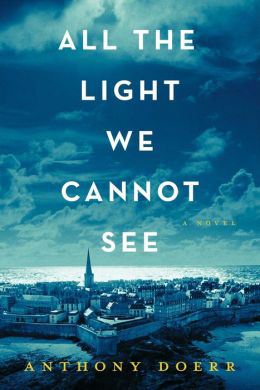 → More information at the Tourist Office of Saint-Malo